PolyAI handles high-volume restaurant needs with the care and efficacy of a real person.
How it works
Create and deploy a voice assistant that handles 50% or more of customer calls in as little as 6 weeks.
Eliminate wait times and abandoned calls.
A voice assistant that sounds like your best staff member and never misses a call.
Delight customers with conversational bookings.
Take, edit and cancel table reservations with an always-on voice assistant that can handle hundreds of calls at once.
Free up front-of-house with a digital concierge.
Answer questions about your menu, on-site facilities or brands through natural conversations.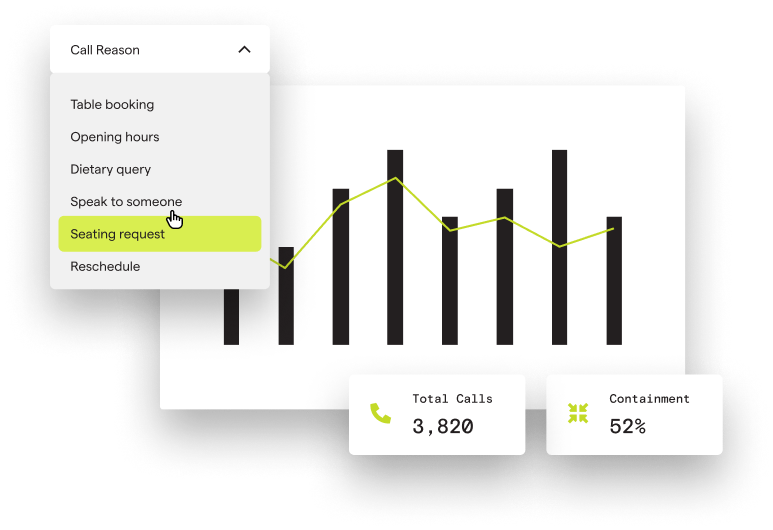 Unlock insights to improve guest experience.
Access new operational insights to drive improvements to guest experience and loyalty management.
The numbers speak for themselves
annual revenue taken for a single site
CSAT score across all guest conversations
Your trusted restaurant partner
Security
24/7 support with compliance certification to meet your needs including ISO 27001, SOC 2, PCI DDS, GDPR and more.
Integrations
No need to change your tech stack. Out-of-the-box and custom integrations make implementation safe and easy.
Analytics
Real-time insights. No data gaps, manual compiling, or business decisions based on guesswork.