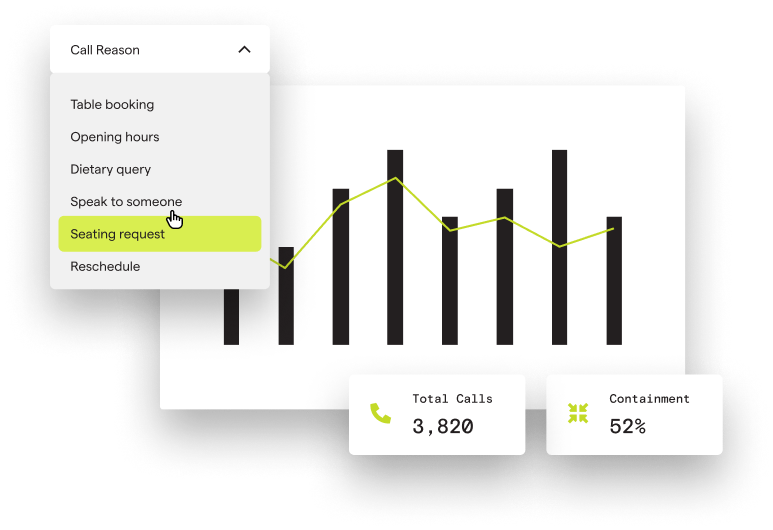 Better understand your customers.
Quickly uncover patterns like recurring special requests or an increase in calls about a certain topic to identify opportunities for operational improvements and further automations.
Monitor voice assistant success.
Instantly understand how your PolyAI voice assistant is
performing with data on AHT, call containment, FTE
capacity provided and more.
Customize your dashboard for specific insights.
Easily access the metrics that are important to your business like booking type, cancellation reasons, special requests and more, for valuable business intelligence.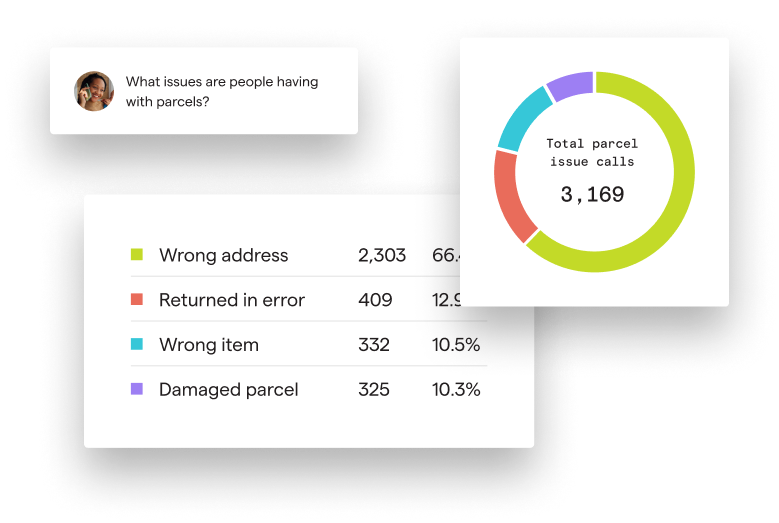 Easily find answers with generative AI.
Access data quickly and easily with a conversational interface that uses generative AI to answer specific queries, like "In the past three months, what have been the most common calls about parcel-delivery problems?"